AWARDS
Al Jazeera Media Network has and will always be committed to its mission to inform and empower people with accurate, in-depth and compelling content that upholds the value of truth and elevates the human spirit. The Network has gained global recognition for its unabated journalism, making it an important voice in the international news landscape.
Al Jazeera Media Network has received multiple prestigious awards from various organisations across the globe.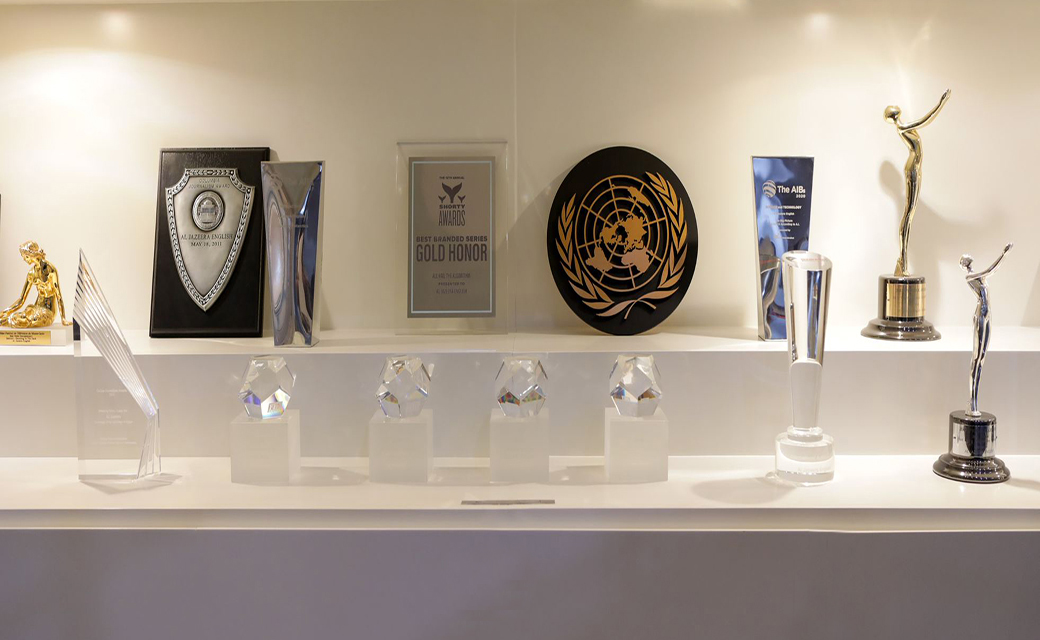 2022
2021
08 Dec 2021
Al Jazeera Investigative Unit (I-Unit) won one of the 2021 British Journalism Awards in the Sports Journalism category for its film The Men Who Sell Football.
The awarded film reveals how English football clubs can be bought by convicted criminals and become vehicles to launder dirty money. Football middlemen tell undercover reporters how they can hide a criminal's money and identity behind offshore trusts and use "dirty tricks" to deceive the football authorities.
01 Dec 2021
Al Jazeera English's media analysis and critique show, 'The Listening Post' was named Arts & Culture Story of the Year by London's Foreign Press Association (FPA) for its episode "Battle for the BBC."