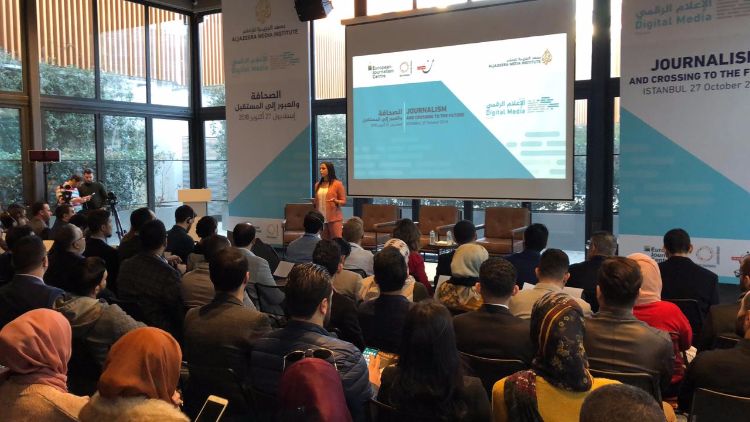 AJ Media Institute holds digital forum in Istanbul
Date and Time
27 Oct 2018
Info
Al Jazeera Media Institute (AJMI) organized a digital forum entitled, "Journalism: Crossing to the Future." The 13 keynote speakers and panelists were diversely selected to represent 13 Arab and international media organizations and institutes including Al Jazeera Media Network. More than 250 journalists from around the world attended the forum.
The forum examined the main developments in journalism, and digital journalism in particular. The digital strategies of websites was discussed as well as video story-telling, investigative journalism, data journalism and virtual reality applications.
Workshops were held on producing stories using virtual reality technology, raw data, new apps and long-form templates.
The forum was held as part of AJMI's desire to create a dialogue about the future of journalism and provide a platform discussion of new trends in journalism. AJMI hopes to organize similar forums regularly in different countries to provide a platform for Arab journalists to present their initiatives and introduce their innovations.