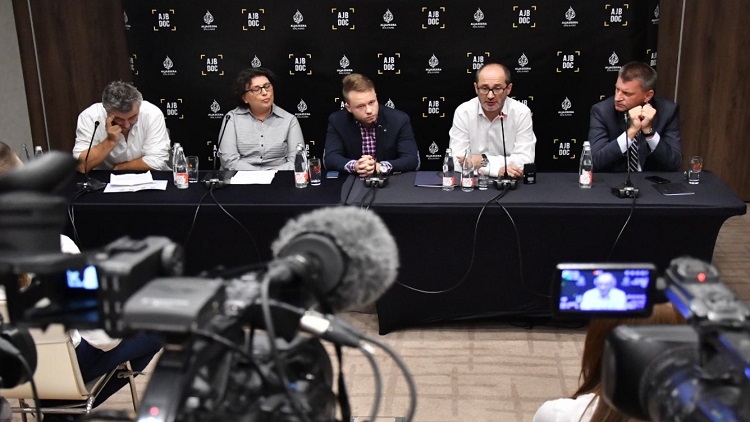 AJB Documentary Film Festival in Sarajevo
Info
Al Jazeera Balkans Documentary Film Festival (AJB DOC), an international documentary film festival organized by Al Jazeera Balkans Channel in cooperation with Al Jazeera Media Institute, will be held in Sarajevo from 21st to 25th September.
AJB DOC Film Festival's uniqueness lies in the fact that documentary films are prepared in accordance with the global standards for TV broadcast, that is, with length of up to 52 minutes.
Three awards will be presented at the Festival. International professional jury comprised of five members will select the best film within the competition programme and present the AJB Main Award, while all films from the competition selection will vie for the award of the Al Jazeera Balkans programme department jury awarding AJB Programme Award. All films screened during the Festival will also compete for the Audience Award.
Edhem Fočo, director of AJB DOC Film Festival had to say: "Since we started broadcasting, Al Jazeera Balkans was recognized as a channel promoting documentary film. It is our belief that in this area we play a very important role in the region as we produced more than 400 documentary films or episodes, acquired more than 200 documentaries, mostly from the region, and translated and adapted more than 1,500 films from Al Jazeera Media Network! All of this has been accomplished in 6.5 years and documentary film festival was a natural progression confirming the dominant position of Al Jazeera Balkans in this area."
Soon after AJB DOC Film Festival announced its call for the submission of current projects, filmmakers from all over the world responded and more than 300 films from 30 countries were registered in the festival data base. The best films were selected, 15 for the competition programme, five feature films for the out of competition selection Last Minute Cinema and three for the accompanying program AJB Screening.
Members of the international jury are recognized and experienced professionals working in the field of documentary expression: Karin Hayes from New York, Ingrid Falck from London, Montaser Marai from Doha, Robert Tomić Zuber from Zagreb and Zoran Galić from Banja Luka.