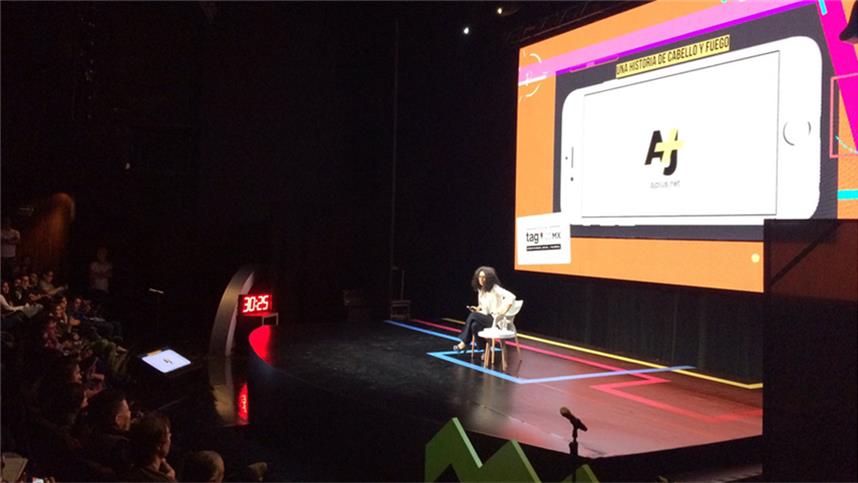 AJMTC Participation In "TAG" Media Forum In Mexico
Date and Time
09 Aug 2016
Info
Al Jazeera Media Training and Development Center participated in the "TAG" Media Forum, held in the Mexican capital, with the presence of about 10 thousand people who are interested in various media fields.
The training center's participation included a lecture presented by Dima Al-Khatib, Director of AJ+, about the importance of content in digital media. She has presented the AJ+ experience and how it has achieved great success in a short period of time, and to be one of the most important news channels in the digital world. Dima also demonstrated in her lecture the attention that AJ+ is giving to the Spanish-speaking population in South American countries.
Dima Al-Khatib was also hosted by the famous "Bermaro Noticias", the most watched morning program in Mexico, to talk about Al Jazeera experience and its successes in the field of digital media.
Also, within the Training Center's participation in the forum, our colleague Yasir Khan from Al Jazeera English, conducted a training workshop on how to set up ad hoc platforms of social networking videos. The workshop was attended by 50 trainees, during which Khan presented work samples which were published on the Al Jazeera award-winning websites.
Given that, TAG Media Forum, held each year in the Mexican capital since 2013, with the participation of a large number of journalists and media experts from around the world.