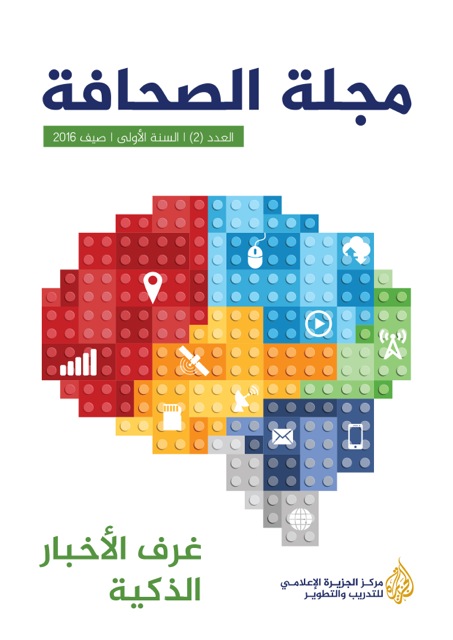 New Issue Of "Journalism Review" Magazine By AJMTC
Date and Time
01 Jun 2016
Info
The second issue of the "Alsahafa" magazine by Al Jazeera Media Training and Development Center explores the new challenges of news TV stations and the major practices in the TV news reporting.
The issue focuses on the so-called "smart newsrooms" to elaborate on the adopted methods; and how to employ the different styles of reporting in practical way.
In coping with the latest in news coverage issues, the magazine shed light on the news sources and pointed out that having social media as a source caused anarchy.
In his report, Ismael ShekShek examined the news sources and used recent Turkey's failed coup as an example. On another yet related topic, Awad Jomaa, AJE News Reporter, wrote about the workflow in the newsroom and how to deal with breaking news. In addition, he explained how AJE and AJA collaborate to verify the news sources.
Adnan Bourini, AJA Producer, wrote about finding new ways of reporting and touched on his report when he searched for a flower in the wreckage of the war in Afghanistan.