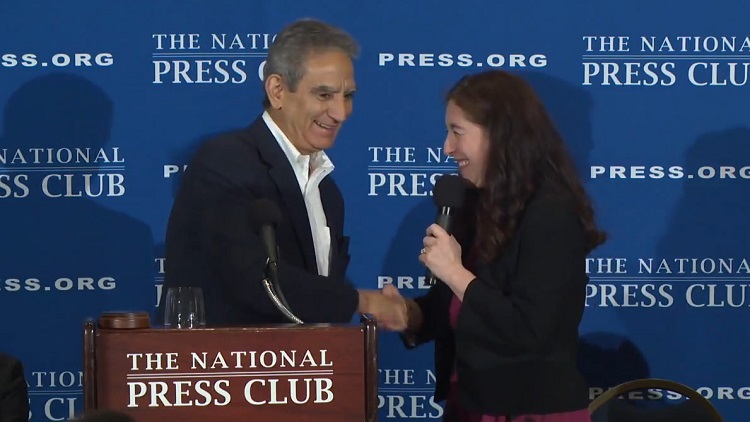 U.S. National Press Club Hosts Al Jazeera
Date and Time
02 Oct 2018
12:15
Info
The National Press Club and its non-profit Journalism Institute decried efforts to silence Al Jazeera Media Network, after hosting the acting director general of the network, Dr. Mostefa Souag, at a NPC Headliners Luncheon Wednesday, October 2.
Watch the entire lecture here.
The leadership of the National Press Club joined Dr. Souag in his calls for Egypt to release Mahmoud Hussein, who has now been held in pre-trial detention for more than 650 days.
Press Club leaders also called on U.S. lawmakers to drop their recent efforts to require Al Jazeera to register as a foreign agent.
"Al Jazeera has drawn criticism for what some consider to be controversial coverage," said National Press Club President Andrea Edney. "But the job of every news organization is to tell the truth, even if it makes people uncomfortable. We believe it would be wrong and counter-productive to censor a news organization whose work has won wide praise from the international journalism community."
"News organizations supported by public money can and do produce independent journalism," said NPC Journalism Institute President Barbara Cochran. "The accolades received by Al Jazeera from respected American professional organizations attest to the quality of their news coverage."