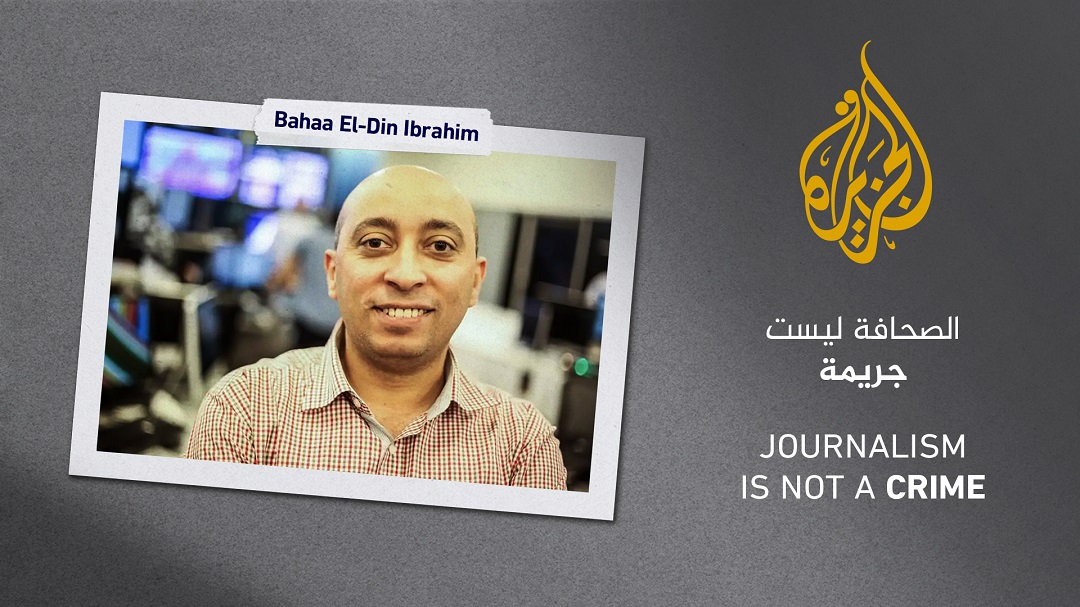 Al Jazeera calls for the immediate release of journalist Bahaa Eldin Ibrahim and his colleagues who are detained in Egypt
Published on:
22 Feb 2023
Today marks three years since Bahaa Eldin Ibrahim, a producer for Al Jazeera Mubasher Channel, was arrested at Borg El Arab Airport in Alexandria on February 22, 2020.
Ibrahim has been subjected to ongoing illegal violations since his arrest three years ago, including enforced disappearance, torture, and solitary confinement, while being blindfolded and handcuffed. He is also suffering from severe back pain due to a chronic crooked spine.
Al Jazeera Media Network expresses grave concern for Ibrahim's safety and the safety of his colleagues Hisham Abdelaziz and Rabie el-Sheikh, who are being held in cells that lack basic health conditions. This poses an extreme threat to their safety and endangers their lives, considering their chronic diseases.
Al Jazeera is calling on all human rights organisations and those concerned with press freedom to support our colleague Bahaa Eldin Ibrahim and other journalists imprisoned in Egypt. We urge everyone to stand in solidarity with them by all means necessary and demand their immediate release.
#JournalismIsNotACrime