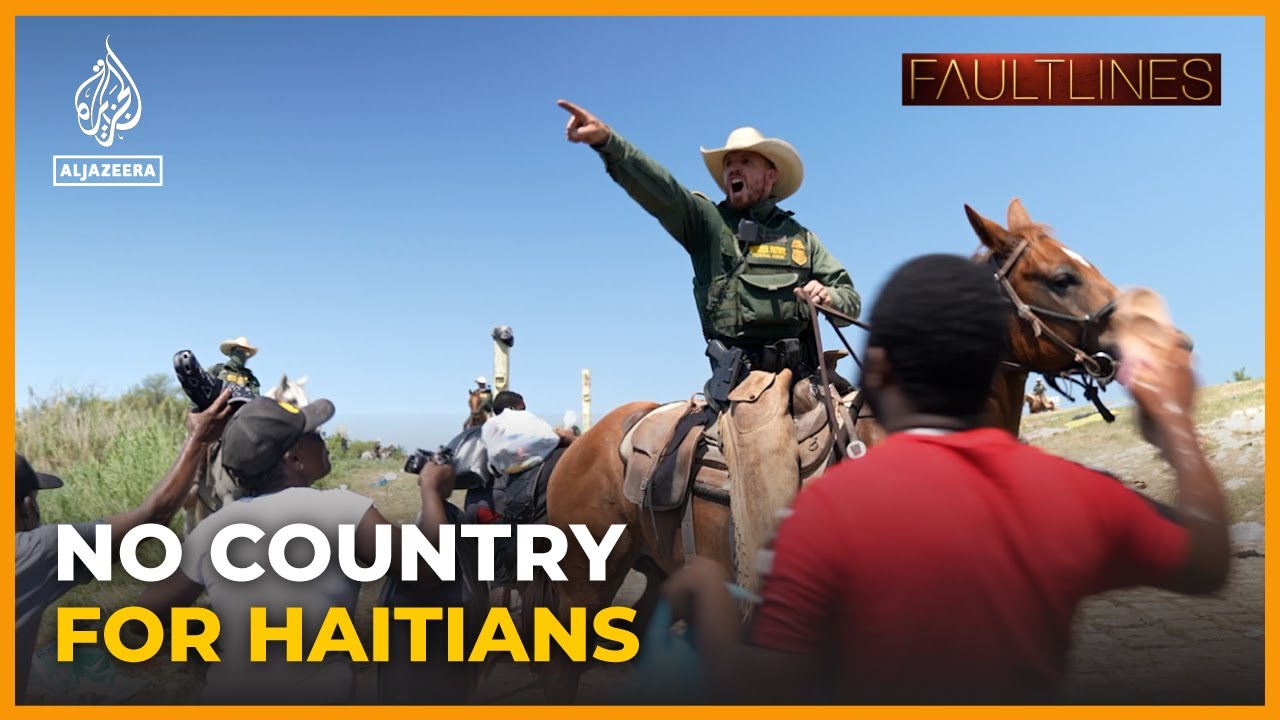 Al Jazeera English's Fault Lines wins Overseas Press Club Award for Haiti Film
Published on:
23 Mar 2023
Al Jazeera English's Fault Lines has won the Overseas Press Club's Edward R. Murrow award for the documentary "No Country for Haitians."The award honors the "best TV, video or documentary interpretation of international affairs with a run time up to 30 minutes."
In "No Country for Haitians" Fault Lines examined how the administration of U.S. President Joe Biden used a controversial tool known as Title 42 to deport more than 25,000 Haitians to a country in the throes of chaos.
"Al Jazeera ventures into the perilous anarchy in Haiti to report a sorely under-covered story, one with high political stakes for the U.S. administration," the OPC judges wrote. "In one of the world's most dangerous countries for journalists, the correspondent succeeds in capturing the daily terror and trials of her characters. With deep humanity, she shows them caught in a Kafkaesque immigration trap, which she contrasts with the outpouring of support at that time for Ukraine's refugees." 
The Fault Lines team traveled to Haiti in September 2022, at a time when street violence and gang warfare were crippling the country, to paint a picture of what the situation was like on the ground for Haitians who were denied the right to request asylum in the U.S., which is guaranteed by both domestic and international law. Title 42 is a public health order that used the COVID-19 pandemic as a pretext for deportations without hearing claims for asylum. The policy was first established under the Trump administration.
The short film also told a vital story about another vulnerable group, Haitians who had been convicted of a crime in the United States and served their sentence. Instead of being released on parole, they were flown back to Haiti, where they were illegally detained in deplorable conditions at a prison in Port-Au-Prince. Fault Lines obtained videos from inside the overcrowded prison showing squalid conditions. As cholera began to spread through the country, incarcerated men like Patrick Julney of New Jersey were placed at particular risk. He was released after months behind bars, but is now trapped in a country he last visited as a toddler.
"Friends and family members of the people who were deported were desperate to get their loved ones out of this dangerous prison," said Fault Lines senior producer, Jeremy Young. "Mr. Julney showed great courage by speaking out."
"We are so grateful to the Overseas Press Club Award judges for their recognition of 'No Country for Haitians'," said Executive Producer Laila Al-Arian. "We hope our film gives viewers a better understanding of the plight of Haitian migrants and what they are enduring during these challenging times." 
The team that worked on the documentary was comprised of Senior Producer Jeremy Young, Correspondent Femi Oke, Executive Producer Laila Al-Arian, Director of Photography Neil Brandvold, Editor Warwick Meade, Haiti producer Jeremy Dupin, associate producer Abdulai Bai and Sound Mixer Linus Bergman. Special thanks to Jeremy Raff and Singeli Agnew for additional filming.
Fault Lines is a half-hour investigative news magazine programme reporting on current affairs issues about the United States and its role in the world.  
The award will be presented on April 27 at the Overseas Press Club of America's annual dinner in New York City. 
View the full list of winners here.