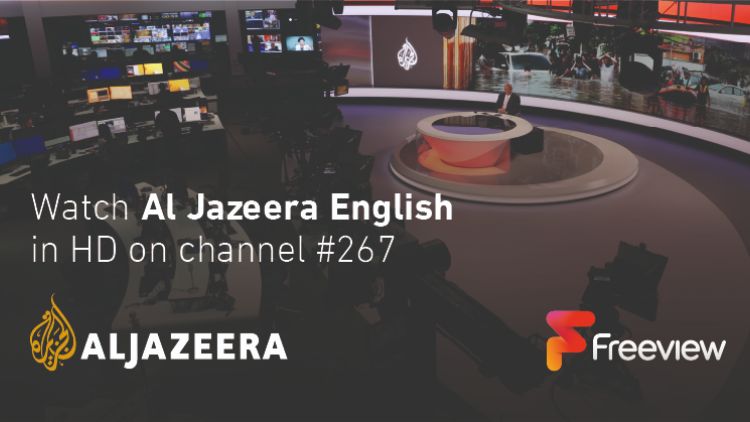 Al Jazeera English and Al Jazeera Arabic Launch on Freeview UK with Cutting-Edge Technology
Published on:
18 Sep 2023
Al Jazeera English and Al Jazeera Arabic HD channels are now available on the Freeview platform in the United Kingdom (channels 267 and 268). This launch is the result of a dynamic partnership between Al Jazeera, Global Distribution Services, and Synapse TV, harnessing state-of-the-art technology to reach the UK's largest television audience.
Global Distribution Services, renowned as a leading content aggregator specialising in FAST (Free Ad-supported Streaming Television) channels, pay TV, and digital monetization, has joined forces with Synapse TV, a pioneering technology provider known for its innovative FAST Server-Side Ad-Insertion system and Content Delivery Network (CDN). Synapse's technology is uniquely designed to target Free-to-Air (FTA), Connected TV (CTV), and mobile platforms.
Al Jazeera Arabic, a prominent news channel in the Middle East, has earned acclaim for its refreshing approach to regional and global affairs. Meanwhile, Al Jazeera English has built a reputation for delivering international news and current affairs narratives that place people at the heart of the story. With access to over 70 international bureaus, these channels promise diverse and comprehensive coverage to their viewers.