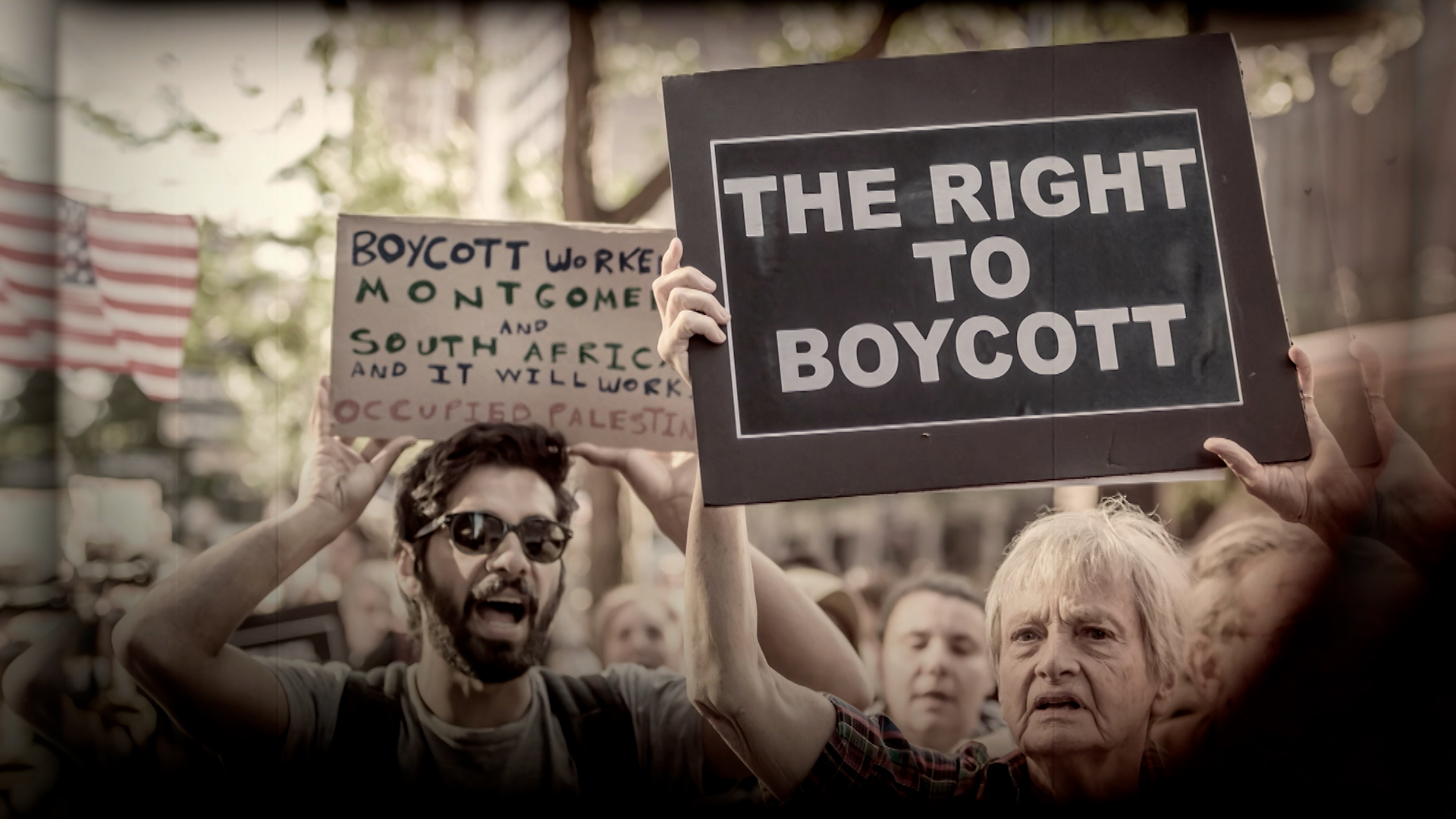 Al Jazeera English Premieres Award-Winning Documentary 'BOYCOTT'
Published on:
24 Sep 2023
Al Jazeera English is to premiere award-winning documentary 'BOYCOTT.' This groundbreaking film delves deep into the complexities of anti-boycott legislation sweeping across the United States, shining a spotlight on the unwavering commitment of American individuals to defend their rights to freedom of expression. 'BOYCOTT' will be presented in three captivating parts on the following dates: September 26, October 3, and October 10, 2023.
In 'BOYCOTT,' award winning filmmaker Julia Bacha pulls back the curtain on a movement led by conservative legislators and lobbyists in the United States, which has been effective in restricting free speech. Across the nation, 36 states have introduced anti-boycott laws mandating that individuals and companies seeking public contracts must pledge not to engage in boycotts against Israel.
'BOYCOTT' closely follows the stories of three remarkable individuals: Arkansas news publisher Alan Leveritt, Arizona lawyer Mikkel Jordahl, and Bahia Amawi, a speech therapist in Texas. These individuals boldly refuse to sign employment contracts that explicitly forbid them from participating in boycotts against Israel and are willing to pursue legal action to defend their First Amendment rights. While some assert their moral right to boycott in solidarity with Palestinians, others are motivated by a broader principle —their entrenched right to express themselves freely as individuals, irrespective of their stance on boycotting Israel. 
These narratives strike at the heart of a pressing national issue and vividly illustrate how the right to free speech in American society could undergo a significant redefinition for generations to come.
Ingrid Falck, Head of Documentaries, at Al Jazeera English remarks, "As journalists, we frequently report on the steady erosion of people's freedom of expression worldwide, encompassing a diverse range of stories. The film 'Boycott' powerfully portrays individuals on the ground who are unwavering in their resolve to uphold their rights and their freedom to dissent. It is essential to clarify that we do not endorse boycotting any specific entities. Rather, the film underscores the struggles of people to express their private opinions and the lengths they are prepared to go to preserve and defend that right. This insightful and gripping documentary explores this issue through three very different cases and attitudes, providing fascinating insight, at a time when the U.K. government is engaging in similar legislative debates." 
Julia Bacha producer of the film BOYCOTT commented, stating, "Throughout history, boycotts have been a cherished tool for social change — from the U.S. civil rights movement to the global movement to dismantle apartheid in South Africa, and beyond. With threats to free speech increasing worldwide, it's crucial to shine a light on the power of everyday people standing up for their right to boycott and voice dissent."
'BOYCOTT' offers an insightful and immersive look into the intricate dynamics of political forces at play while also spotlighting the stories of ordinary Americans courageously defending their constitutional rights and freedoms.