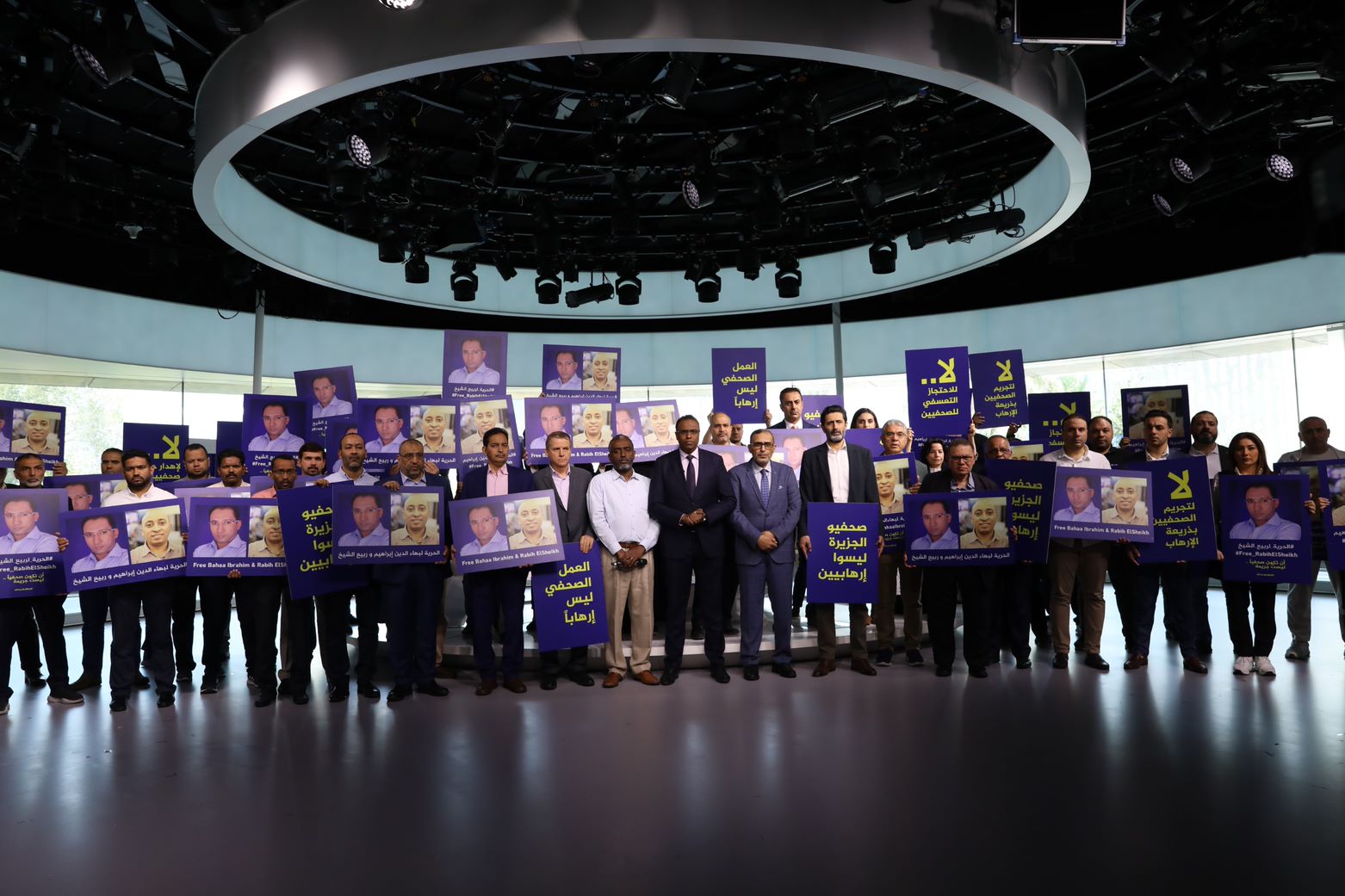 Al Jazeera Journalist Rabee Al-Sheikh Marks Two Years of Unlawful Detention in an Egyptian Prison
Published on:
01 Aug 2023
 
Today Al Jazeera Media Network solemnly commemorates two years since of Al Jazeera Mubasher producer Rabee Al-Sheikh was unlawfully imprisoned in Egypt. He was arrested on August 1, 2021 at Cairo International Airport while visiting his family. His detention exceeds the pretrial period stipulated by Egyptian law.
 
Furthermore, another journalist from Al Jazeera Mubasher channel, Bahaa Al-Din Ibrahim, has been enduring an equally distressing fate. Detained on February 22, 2020, Bahaa Al-Din Ibrahim is now approaching three and a half years in an Egyptian prison, which also exceeds the legal period of pretrial detention and constitutes a gross violation of his fundamental right to personal freedom.
 
Al Jazeera Media Network expresses its deep concern over the distressing conditions faced by Rabee Al-Sheikh and Bahaa Al-Din Ibrahim, who have been enduring an ordeal marked by repeated legal violations and extensions of their detention without trial.  Their prison cells lack the most basic conditions of health and hygiene, posing a serious threat to their health and exacerbating the challenges of coping with their chronic illnesses. Al Jazeera holds the Egyptian authorities fully responsible for their health, safety, and wellbeing.
 
The Network appeals to all international press freedom and human rights organisations to support us in demanding the immediate release of our colleagues Rabee Al-Sheikh and Bahaa El-Din Ibrahim and other journalists unjustly imprisoned in Egypt.
 
Reporters Without Borders has described Egypt as "the world's biggest prison for journalists" and their most recent Press Freedom Index ranks Egypt at a concerning 166 out of 180 countries this year.
 
 
#JournalismIsNotACrime