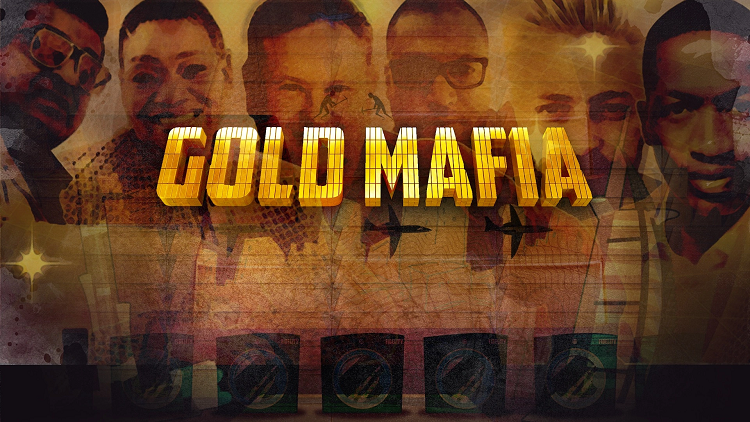 GOLD MAFIA | Episode 3 – El Dorado
Published on:
06 Apr 2023
Al Jazeera's Investigative Unit infiltrates the rival gangs that control Africa's gold. Undercover reporters witness how criminal networks turn dirty cash into gold, which is sold around the world. The investigation leads to the highest offices of state in southern Africa.

Gold Mafia looks at how society's obsession with gold through the ages now underwrites a global shadow economy, which often operates with the complicity of global financial institutions, regulators and governments in the criminality.
Through thousands of confidential documents and exclusive interviews with whistleblowers from within the criminal underworld, investigators obtain the blueprints of billion-dollar money laundering operations that service the political elite.
Undercover reporters pose as criminals with up to a billion dollars of black money that needs to be cleaned. The team is led by a fictitious Mr Stanley, a Chinese gangster with links to the Triads. His undercover reporters befriend members of rival gold mafias.
The Gold Mafia investigation includes a four-part documentary series first released on March 23. The third episode is available on April 6 and the concluding part on April 13. A six part podcast series accompanies the investigation.
The first two documentaries  are making waves in Zimbabwe and South Africa by exposing key members of the Gold Mafia. #GoldMafia is trending across Africa. Find out more about the Investigative Unit @AJI-Unit.com
Episode 3 – El Dorado
Undercover reporters go on a tour of the Gold Mafia's headquarters in apreferred destination of the world's dirty gold.
 'As long as you're in gold trading, you can move money anywhere,' according to a member of the gold mafia who launders money for politicians.   
As rival mafia gangs compete to wash Mr Stanley's fictitious dirty funds, we learn why gold is the perfect vessel to hide and move criminal wealth.
Lax laws allow gold and money to enter the preferred destination unchecked, says a mafia member who is based there. 'It becomes a legitimate operation. Then you can invest in what you want.'  
Another recalls, 'I used to fly from Zambia, 50 kgs of gold and two and a half million U.S. dollars cash. You go straight to the bureau exchange. They count the two and a half million, and they transfer it to your bank account. Thanks for coming.'
Meanwhile, one of Zimbabwe's top diplomats has agreed to launder 1.2 billion U.S. dollars for undercover reporters. He's brokering a meeting with President Emmerson Mnangagwa to facilitate the deal. Ahead of elections in Zimbabwe later this year, the diplomat reveals the amount the president has set aside to finance his campaign. "And that's his money. It's not somebody else's. It's not the party's."