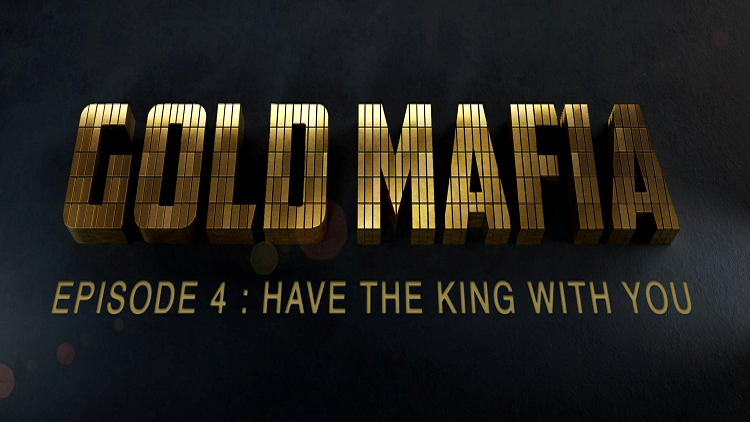 GOLD MAFIA | Episode 4 – Have The King With You
Published on:
13 Apr 2023
Al Jazeera's Investigative Unit infiltrates the rival gangs that control Africa's gold. Undercover reporters witness how criminal networks turn dirty cash into gold, which is sold around the world. The investigation leads to the highest offices of state.
Gold Mafia looks at how society's obsession with gold through the ages now underwrites a global shadow economy, which often operates with the complicity of global financial institutions, regulators and governments.
Through thousands of confidential documents and exclusive interviews with whistleblowers from within the criminal underworld, investigators obtain the blueprints of billion-dollar money laundering operations that service the political elite.
Undercover reporters pose as criminals with up to 1.2 billion dollars of black money that needs to be cleaned. The team is led by a fictitious Mr Stanley, a Chinese gangster with links to the Triads. His undercover reporters befriend members of rival gold mafias.
The Gold Mafia investigation includes a four-part documentary series first released on March 23. The final episode is available on April 13. A six part podcast series accompanies the investigation.
The first three documentaries have made waves in Zimbabwe and South Africa by exposing key members of the Gold Mafia. #GoldMafia is trending across Africa. Find out more about the Investigative Unit @AJI-Unit.com
Episode 4 –  Have the King with You
The net is closing on one of South Africa's most notorious money launderers. In the final episode, the Gold Mafia boss issues a threat to anyway who speaks about his operation. "What do you think is going to happen?"
"They kill you, don't they?"  "Exactly," he replies.
A member of the same gang is now in hiding and speaks to the I-Unit from a safe house. "They will come after me, that's a given. If I stay [in South Africa], I will be dead by the time this [film]hits the first five minutes of play." 
Other Gold Mafia bosses lure undercover reporters for the business to launder their dirty money with promises of political connections. A senior Zimbabwean diplomat offers a direct route to the top. He is seeking the approval of the president to use an official plane to carry over a  billion dollars of dirty cash from Hong Kong into Zimbabwe.
Two gold mafia bosses tell undercover reporters in Johannesburg, "There's no president or head of state either of us can't get to on this continent."
"When you work you must always have the king with you. The president," advises another gold trader and money launderer.