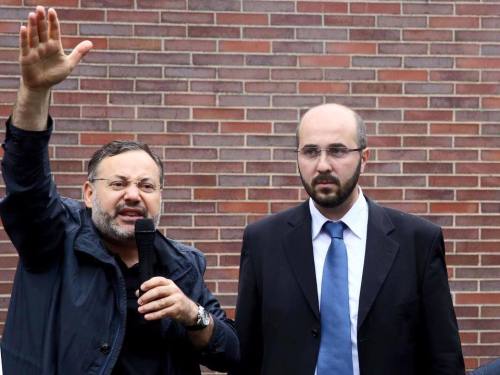 Ahmed Mansour's statements upon his release in Germany
Published on:
23 Jun 2015
Doha - 23/6/2015: Upon his release by German authorities in Berlin, Al Jazeera Arabic's journalist, Ahmed Mansour, said:
"We are very sorry that a democratic country like Germany responded quickly to a request submitted by a military dictatorship against myself, a well-known journalist in the Arab World. My arbitrary arrest took place despite the German authorities and the world's knowledge of the repressive measures carried out by the Egyptian military dictatorship in oppressing free media with systematic detention against journalists and in particular towards Al Jazeera journalists in Egypt.
"Therefore, I call on the world and in particular the democratic countries of the world to take the necessary measures at all entry points to their ports and airports to avoid the repetition of the humiliating and embarrassing arbitrary arrests against journalists who are just doing their job of honest reporting.
"Similarly these countries need not respond to any requests that come from any dictatorship regime who orders the arrest of journalists based not on facts but on false accusations and fabricated charges that attempt to silence their voices and obstruct them from presenting the truth.
"Despite what I have experienced throughout my ordeal, I can assure you all that I will not cease in my duty as a journalist to report on the facts and to search the truth over injustice without the fear of being silenced with whatever threats may come my way. Al Jazeera itself will continue to report on the truth and to provide a 'voice to the voiceless'."
-Ends-