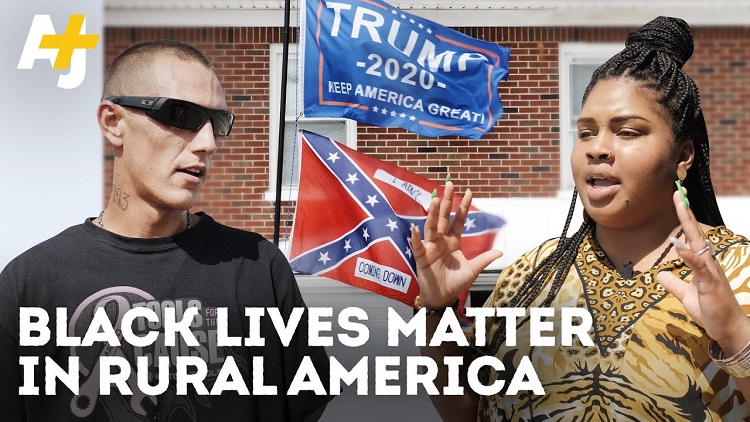 AJ+ wins Capital Emmy Award
Published on:
29 Jun 2021
The Capital Emmy Awards Gala has named AJ+ film "Meet the black southerners confronting their racist town" as the 2021 Capital Emmy Awards Societal Concerns News category winners.
The short film, produced by Anna Kook and shot and edited by David Dougherty, covers the struggle for Black Lives in Southern Virginia, a county with a 90% white population and a proud tradition of Confederate monuments. Through real-life encounters with Black community members in the area, the AJ+ produced film highlights the struggles of Black Southerners who have felt like second-class citizens for years.
While Covid substantially disrupted worldwide news and documentary industries, AJ+ continued producing and maintaining a high standard of excellent reporting, offering a voice for the voiceless. AJ+'s culture of innovation and daring social-justice journalism has resulted in thought-provoking films and stories such as this Emmy-winning production.
"This is an incredible endorsement of the important on the ground newsgathering that AJ+ does. Our teams worked tirelessly to produce a heartfelt piece that sensitively portrays the challenges faced by Black communities in rural America. It is a powerful and beautifully shot film that brings a unique AJ+ perspective on one of the most important issues of our time," said Kat Hayes, executive producer for Field at AJ+. "We are delighted to win this award and continue the mission of all of our teams - to deliver stories highlighting the issues faced by often marginalized communities."
The prestigious regional Capital Emmy Awards, now in their 63rd year, honours excellence in the television industry in Maryland, Virginia, and the District of Columbia. The film joins the ranks of other Emmy-winning AJ+ productions, including America Untold, a documentary series lauded and recognized for its brilliance on a global scale.