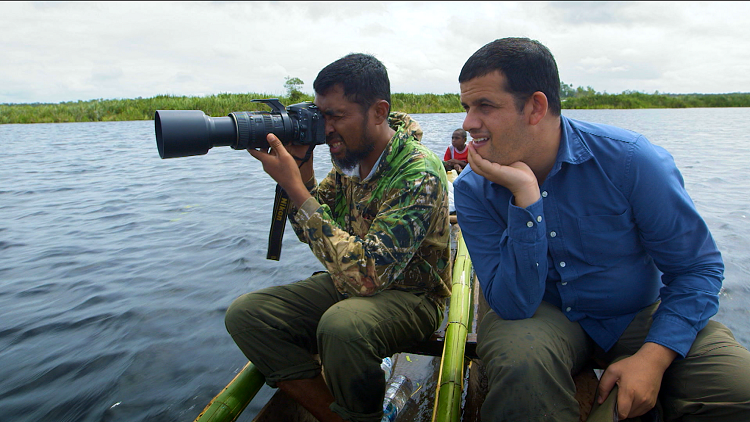 Al Jazeera's 101 East Senior Reporter Drew Ambrose wins Prestigious International Journalist of the Year Award
Published on:
18 Jun 2021
101 East, Al Jazeera's weekly Asian current affairs programme, is honoured that our Senior Reporter Drew Ambrose has been named the International Journalist of the Year at the 2021 One World Media Awards.
Ambrose was recognised for producing a stellar body of work, including in-depth investigations into the treatment of foreign workers during Malaysia's COVID-19 lockdown and deforestation and exploitation in West Papua, Indonesia.
Viewed more than two million times, "Locked up in Malaysia's Lockdown" made international headlines when Ambrose and six other Al Jazeera producers were subject to a criminal investigation, death threats and severe online harassment.  
Ambrose was eventually forced to leave Malaysia, his home since 2011, after authorities refused to renew his journalist's visa.
"This prestigious award is a testament to Drew's sustained commitment to telling the stories of society's most vulnerable," said Giles Trendle, Managing Director of Al Jazeera English. "His extensive catalogue of documentaries showcases the best of what Al Jazeera stands for – bringing unreported stories to a global audience and providing a voice for those others would prefer to silence."
In the past decade, Ambrose has produced more than 80 documentaries and long-form digital projects for Al Jazeera from across the Asia-Pacific. 
The Australian journalist has covered some of the biggest humanitarian events in the region, including the Rohingya refugee crisis, Sri Lanka's Easter Sunday bombings and Typhoon Haiyan in the Philippines. 
"It's an honour to receive this award, particularly in a year when the pandemic has posed such serious challenges to global news coverage," Ambrose said. "As governments around the world continue to impose greater restrictions on the media, revealing what is going on behind the scenes has become more vital than ever."
The One World Media Awards recognise excellence in international journalism and filmmaking from and about the Global South.
Drew Ambrose's reporting can be viewed here:
Locked Up in Malaysia's Lockdown | Coronavirus pandemic News | Al Jazeera
Selling Out West Papua | Human Rights News | Al Jazeera
The $5 Forests | Al Jazeera English
101 East is broadcast weekly on Al Jazeera English at the following times:
Thursday at 2230 GMT, Friday at 0930 GMT, Saturday at 0330 GMT, Sunday at 1630 GMT and Monday at 0530 GMT.
The program is available on YouTube and at: http://www.aljazeera.com/programmes/101east/.