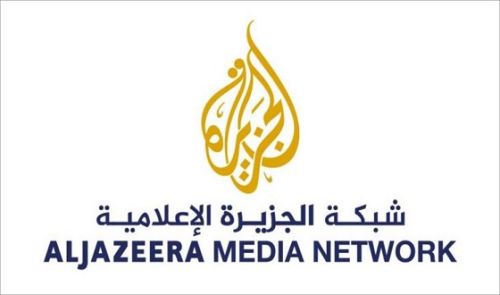 Al Jazeera's earthrise highlights the pioneers, and their projects, protecting our planet
Published on:
13 Apr 2015
Al Jazeera's popular environmental series, earthrise returns on Monday 20th April.  Its recent journey around the globe has uncovered a host of uplifting and heart-warming stories which champion those individuals working on the frontlines of environmental conservation and the fight against climate change.
Each programme in this magazine-style series focusses on two or three short films ranging from ecological to scientific initiatives or technological and design projects. Whether they are on a village or a global scale, these ideas and schemes go far beyond simply cutting carbon emissions to finding solutions that could help restore the earth's natural systems and contribute to a world economy genuinely founded on green principles.
In this, the seventh series, presenter Russell Beard is joined by regulars Gelareh Darabi, Nidhi Dutt and Juliana Schatz as well as Al Jazeera English environment editor, Nick Clark. Earthrise also welcomes new contributors South African presenter, Ndoni Khanyile, (who presented Al Jazeera's Innovate Africa), and from Asia, Hong Kong presenter Diane To and Tokyo based reporter, Rachel Mealey.
Russell Beard, earthrise presenter:  "What we are trying to do with earthrise is switch people on to the environmental challenges facing us all, but in a positive and proactive way.  Hopefully this will encourage people to engage with the ongoing debate and maybe even take some action themselves, because the environment is our home, and what happens to it affects us all. In this series we meet the 'Species Champions' saving endangered animals from extinction and the community teams using low-cost technologies to monitor local pollution; from cleaning and greening a major port to a home-grown social enterprise using smart design to help farmers survive; from creating underground concrete flood tunnels to harnessing the potential of tidal power; earthrise introduces some extraordinary people and the vital work they're engaged in to find solutions to global environmental challenges."
Episode synopses and broadcast information
Episode 1, 20th April
Earthrise examines a global conservation initiative to protect evolutionary distinct species. Ndoni Khanyiletravels to the Seychelles to find out how the Evolutionary Distinct & Globally Endangered (EDGE) programme works.  A ZSL (Zoological Society of London) scheme, it looks to conserve the evolutionary endangered species many of which are lesser known yet rich in evolutionary history.  In New Orleans, Juliana Schatz meets the open source science and technology community, Public Labs.  This global electronic hobbyist movement is creating inexpensive tools to monitor and assess environmental hazards.
Episode 2, 27th April
International shipping is a major contributor to atmospheric pollution, with 100 times more sulphur dioxide emissions than air traffic.  Nick Clark's earthrise report explores the innovative technologies being implemented in Gothenburg, a major international port.  Diane To's investigation is also water-based but this time, it's the Yangtze Finless Porpoise which requires protection from the rapid development of the Yangtze River basin which has put pressure on the ecosystem.  Professor Wang Ding and his team of committed conservationists are working on a breeding programme to introduce captivity-bred creatures back into the wild.  A community project in London is trying to save food from becoming landfill.  Russell Beard meets the founder of the Real Junk Food Project, Adam Smith, who is waging war against the laws and companies that cause such colossal amounts of food to be wasted.
Episode 3, 4 May
Rampant logging in Mozambique is unchecked, unsustainable and has serious climate change implications.  Ndoni Khanyile visits a rural community in the north who are putting forest conservation of the areas rich hardwood trees at their heart of their local economy. The Mezimbite Centre is involved education projects and initiatives to break this damaging cycle.  A nursery grows thousands of trees for planting, and a design and production division uses natural resources to sell sustainable products, both locally and internationally.  A social enterprise is helping smallholder farmers adapt to climate change in Myanmar, one of the countries most at risk.  Russell Beard talks to farmers benefitting from low-cost products like the pedal-powered, drip-irrigation systems, solar lights and advice on growing crops in saltier conditions. 
Episode 4, 11 May
Afghanistan's first and only national park Band-e-Amir is changing attitudes towards nature and conservation as the country recovers from decades of war and political turmoil.  Four its newly employed park rangers are former housewives, and Gelareh Darabi meets the now fully trained rangers who patrol the park, help visitors and reinvigorate the once popular tourist trade.  Rachel Mealey goes underground in Tokyo to discover how a network of tunnels is protecting the city from flash floods every time there's a heavy downpour.  Back in London Russell Beard visits start-up bio-bean which has developed a technique to turn waste coffee grounds into biomass pellets to heat homes and businesses.  Their new facility – the first of its kind in the world can recycle 50,000 tonnes of coffee grounds per year – and they're on a mission to perfect technology to turn coffee into a bio-diesel.
Episode 5, 18 May
On a beach in Northern Ireland Deep Green's scientists explain to Russell Beard how to expand the potential of tidal currents to produce electricity.  This project can even create electricity from low velocity tidal and ocean currents and is likely to power 8,000 homes in Wales by 2008.  Nidhi Dutt looks at how Gram Power, a solar powered initiative co-founded by Yashraj Khaitan, is providing sustainable, reliable and affordable energy in Rajasthan.  The solar smart microgrid provides energy for household appliances such as lights, televisions etc and has unique pay-as-you-use meters.  
Episode 6, 25 May
The 'Healthy Seas Initiative' is a collection of leading marine NGO's who recycle nylon goods to invest back into ocean clearing programmes.  Gelareh Darabi travels to the Adriatic coast to find out about the initiative to remove abandoned fishing nets from the oceans and reduce the damage to marine life by these 'ghost nets'.    Finally, Russell Beard sets sail off the Hawaiian coast to understand more about Mary Hagedorn's global mission to create a seedbank that will safeguard the future of the world's highly threatened coral biodiversity. By freezing and storing coral sperm and cells it will be possible to repopulate the oceans with coral, should it become extinct.