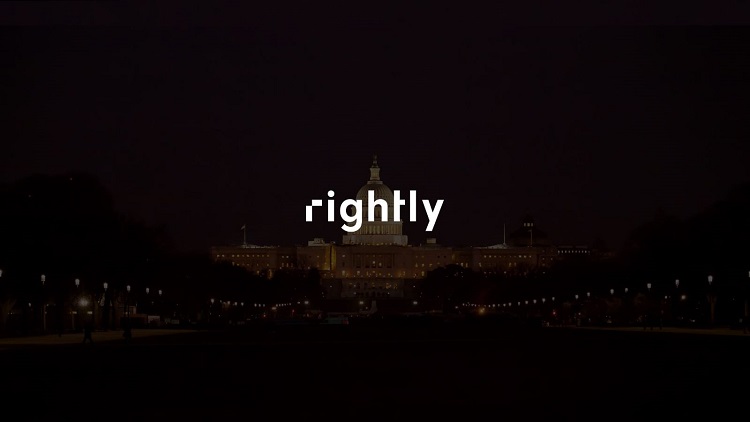 Al Jazeera Announces Launch of New Digital Platform, Rightly
Published on:
24 Feb 2021
Al Jazeera Media Network (AJMN) today announced the launch of Rightly, a new US based digital platform that will generate content for audiences currently underrepresented in today's media environment. Rightly will soft launch with its first show, "Right Now with Stephen Kent," on February 25th. The show, hosted by one of the rising stars in Millennial political circles in the United States, will stream on Rightly social media and podcast platforms. Additional Rightly programming will be announced in the coming months.
 
"Right Now with Stephen Kent" will be an in-studio interview program in which the show's host, Stephen Kent, will get beyond talking points and retweets to engage current newsmakers, opinion leaders and incisive commentators from across the political spectrum in a discussion about the issues animating right-of-center Americans today.
 
Kent, a popular libertarian podcaster, TV commentator, political writer and media consultant, is the author of the forthcoming book titled "How The Force Can Fix The World: Star Wars as a Guide to Personal Growth and Political Reconciliation" through Hachette's Center Street imprint.  As a media consultant, Kent understands the media landscape, audiences who are underrepresented in the current debate and the content that will appeal to them.
 
"I'm one of millions of Americans who grew up identifying with the conservative movement only to reach the times we're living in now and recognize very little of its politics," Kent said. "This show is going to be about searching for a home if you're someone who doesn't feel represented in the current political climate. The majority of Americans want a sane political conversation rooted in humility and openness. We're going to do just that by hosting weekly conversations on the state of the right and have some fun doing it."
                                          
"Al Jazeera is excited to expand its digital footprint with Rightly to provide fresh voices that are too often left out of the mainstream media a space to engage and debate the issues that matter most to them," said Michael Weaver, Senior Vice President of Business Development and Growth at Al Jazeera Media Network's Digital Division. "Rightly will also be a platform where the full spectrum of political voices can expect to have, or find, a thoughtful debate on the future of the United States."

Rightly's Editor-in-Chief is industry veteran Scott Norvell. Norvell was on the team that launched Fox News Channel in 1996 and during a 12-year tenure there he served as bureau chief in Miami, New York, and London, as well as Executive Editor of FoxNews.com. Prior to that, he reported from Latin America and the southern United States for Time, the New York Times, The Washington Post, Fortune, and People, among other outlets. He was an early evangelist in the digital arena, beginning with the launch of CNN Interactive in 1995.

"American conservatism has never been monolithic," Norvell said. "With Rightly, we are hoping to create a platform that amplifies the voices of an array of personalities that more accurately reflects the racial, cultural and generational diversity of center-right politics in America than existing outlets. We aim to bring new Americans, young Americans, and Americans of color together and present conservative ideas that transcend the barriers which identity politics aim to put between us."