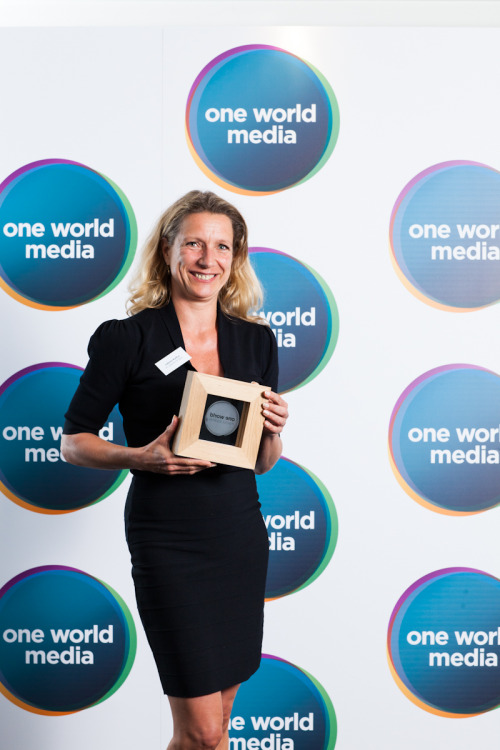 Al Jazeera brings home two awards from One World Media Awards
Published on:
19 Jun 2015
- Pirate Fishing wins Digital Media Award
- Casablanca Calling wins Women's Rights in Africa Award
Al Jazeera English has won two awards at the One World Media Awards in London, for Best Digital Media Award and Women's Rights in Africa Awards.
Pirate Fishing, which was based on a People & Power report by Al Jazeera's Juliana Ruhfus, won the Best Digital Award. According to the awards jury, Pirate Fishing "was a highly engaging piece of digital storytelling and current affairs journalism." The jury liked how it used documentary footage as part of an investigative journalism game, allowing players to get close to an issue that they may never have engaged with.
Filmmaker Rosa Rogers' Casablanca Calling, which was an Al Jazeera Witness production, won the inaugural Women's Rights in Africa Award. Filmed over two-and-a-half years, Casablanca Calling is an intimate portrait of three Moroccan women – Hannane, Bouchra and Karima - working as official Muslim leaders within the community. According to the jury, Casablanca Calling was " was an original, powerful film about women making a difference to their communities and a positive portrayal of Islam." Al Jazeera had two nominations in this category with the second nomination of Small Small Thing: The Olivia Zinnah Story, again another Witness production.
Welcoming both awards, Giles Trendle, Acting Managing Director of Al Jazeera English, said: "The award for Pirate Fishing is a testament to the dedication of our teams in providing new and innovative ways for our audiences to engage with our content, while Casablanca Calling winning the Women's Rights in Africa award shows how the central tenant in programme making is the human story. Both awards highlight Al Jazeera's determination for story-telling through innovation; telling the human story is at the heart of everything we do".
Young film-maker Julia Dahr won the best Student Film award for her spectacular film Kisilu – I'll Start with Myself. Al Jazeera Witness has commissioned the film for broadcast in late 2015. Filmed over four years, Kisilu is the extraordinary story of a Kenyan farmer's struggle to fight climate change. Julia said in her acceptance speech she "Wants to tell the human side of climate change and challenge stereotypes."  
Overall Al Jazeera had seven nominations, with six of the seven nominations for programming set in Africa. Other nominations included the Best Documentary Award for Miners Shot Down. Inside Kenya's Death Squad which was an Al Jazeera Investigative Unit production was up for a best Television Award. Africa Investigates: Uganda's Temple of Injustice was nominated for a Corruption Award. While Al Jazeera America's Matt Sandy was nominated for the New Voice Award for a young filmmaker or journalist working in any medium who has made a substantial contribution to international journalism during the year.
One World Media is a non-profit organisation that supports international journalism and promotes media coverage of global issues. For over 25 years they have been working with partners in the UK and internationally to enable media that informs and connects the world's people.
Ends:
For more information on the One World Media Awards:  http://oneworldmedia.org.uk/2015-winners