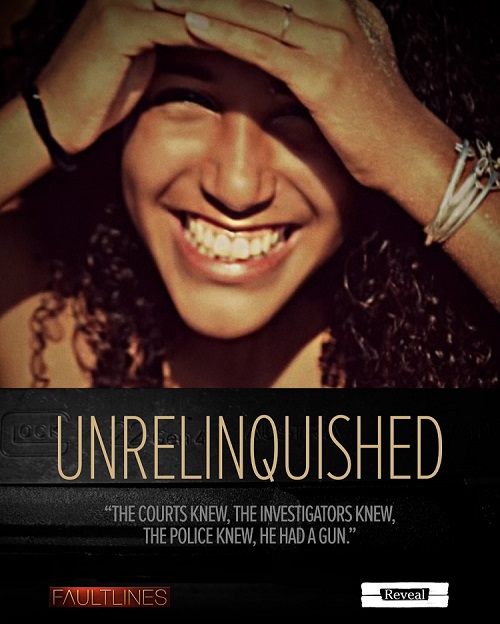 Al Jazeera English's Fault Lines and Reveal investigate Guns and Domestic Violence
Published on:
20 Oct 2021
Fault Lines, Al Jazeera English's Emmy and Peabody-award winning documentary programme, is releasing an investigative film in collaboration with Reveal from The Center for Investigative Reporting.
 
"Unrelinquished" investigates how gaps in U.S. laws are allowing domestic violence abusers to keep their firearms—despite being federally prohibited from having any. And the consequences can be fatal. 
 
For nearly a year, Reveal reporter Jennifer Gollan has been collecting and analyzing data from domestic violence homicide cases in more than 20 states. She found that over a recent four year period, at least 90 people were convicted, charged, or implicated in the deaths of their partners and others. And that these offenders used guns they weren't allowed to have under federal law.
 
Fault Lines and Reveal traveled to Arizona and Florida, where the team focused on two cases that Gollan uncovered in her reporting. 
 
In January 2018, Jazmine Willock was found dead in her home in Tucson, Arizona. The 22-year old was shot and killed with a handgun by her partner, Taris Ford-Dillard—who then killed himself. Taris was prohibited from having a gun under federal law after being charged with domestic violence assault against an ex-girlfriend in 2014. But he was never ordered to surrender any firearms. So he still carried one throughout his relationship with Jazmine, who he had a history of abusing. In July 2017, Taris was arrested and charged with domestic violence assault against Jazmine, and again, not ordered to relinquish any guns. He went on to kill Jazmine just six months later. 
 
Gollan's reporting found that what happened to Jazmine is not unusual. There are scores of women like her across the U.S., in large part, because there is no federal mechanism in place to take guns away from people who shouldn't have them. And because the laws don't spell out how to enforce firearm relinquishment, it happens sporadically, or not at all. 
 
That's what happened in the case of the Rucker sisters in Jacksonville, Florida. Lisa Rucker's older sister, Ashlee, began dating Chad Absher in 2014. A felon, he was prohibited from having a firearm under both federal and state law—after shooting into an ex-girlfriend's house. But, like Taris, he still carried one. Lisa says that following a dispute in October 2018, Chad shot her and her sister in their heads with a rifle, putting Lisa in a coma for two days. Her sister Ashlee died of her injuries. 
 
In a search for answers Gollan reveals that no one is tracking these deaths.
 
In this groundbreaking investigation, Gollan has been doing what no one in the federal government is: tracking the deaths of those who were killed at the hands of offenders who were banned from having a gun. And what she's exposed, is the dark reality that the rights of abusers to have a gun are greater than their victims' rights to be safe.