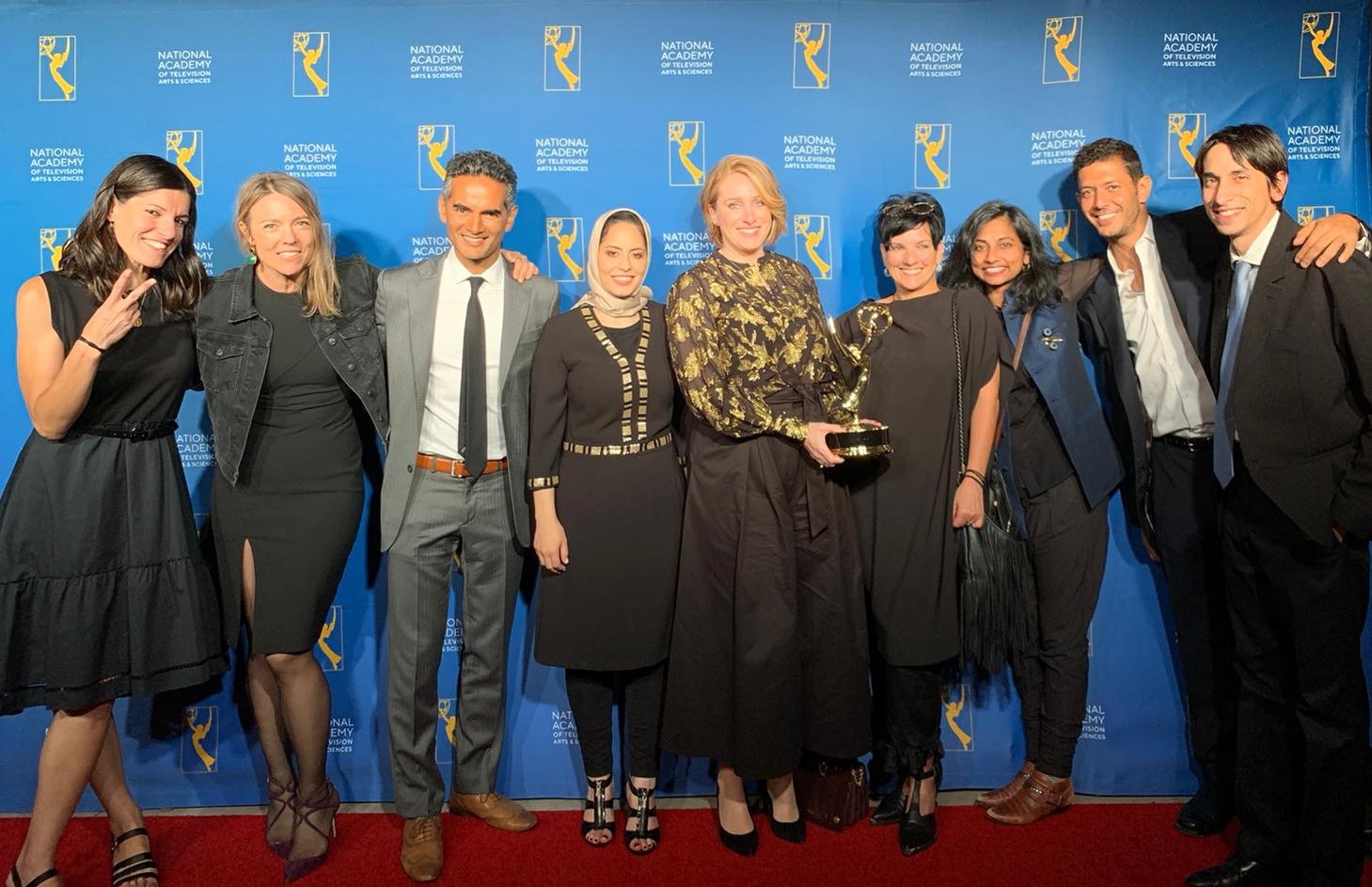 Al Jazeera English's 'Fault Lines' programme 'Adoption Inc' wins a prestigious Emmy award
Published on:
25 Sep 2019
Al Jazeera English channel's 'Fault Lines' programme has been awarded the prestigious Emmy award in the category of 'Outstanding Investigative Report in a Newsmagazine' for its film 'Adoption Inc' at the 40th Annual News & Documentary Emmy® Awards in New York.
The film investigated how the demand in U.S. families seeking to adopt from Uganda has paved the way for exploitation and fraud.
Commenting on winning the award, the Correspondent and Producer of the programme Anna Cavell said, "Many times, over the course of ten years reporting from East Africa, I've seen the harm caused to Africans by the good intentions of people in the developed world.  I hope this award will help to raise awareness about the potential problems with adopting children from countries with weak institutions."
Laila Al-Arian, Executive Producer of 'Fault Lines' programme stated "We are so grateful to the National Academy of Television Arts & Sciences and the Emmys judges for this tremendous honor and for the Ugandan mothers who opened up to us to tell their stories of painful, years-long separation from their children as a result of an 'adoption industry' desperately in need of more oversight and regulation."
The award-winning team consisted of Correspondent and Producer Anna Cavell, Cinematographer and Producer Singeli Agnew, Editor Adrienne Haspel, and Senior Producer Hanaan Sarhan, Laila Al-Arian, Executive Producer of the 'Fault Lines' programme and Diarmuid Jeffreys. The film was a collaboration with Type Investigations (formerly The Investigative Fund).
Giles Trendle, Managing Director of Al Jazeera English, said: "We are delighted to receive this prestigious award which is a testament to the quality of our journalism and the talent of our teams."
Al Jazeera English is a highly-decorated news channel having received numerous awards including a 2018 Peabody Award for its documentary 'The Cut'; a 2018 Emmy for its programme 'Fault Lines'; and 18 gold medals at this year's New York Festivals awards ceremony where it was also named 'Broadcaster of the Year' for the third consecutive year.