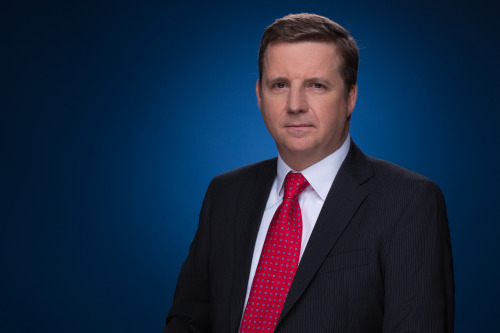 Al Jazeera English acting Managing Director is Giles Trendle
Published on:
12 May 2015
Al Jazeera Media Network has assigned the role of acting Managing Director at Al Jazeera English to Giles Trendle. The role was vacated by Al Anstey's departure to lead Al Jazeera America. Giles will also continue in his current role as AJE's director of programmes.
Giles joined Al Jazeera in 2004 to work on Al Jazeera Arabic's flagship investigative documentary show 'Top Secret'.
He moved across to Al Jazeera English in 2006 where he commissioned and acquired films for the 'Witness' documentary strand. He also oversaw numerous documentary series and helped develop content-sharing between the network's channels.
Prior to joining Al Jazeera, Giles was an independent documentary-maker and journalist specialising in the Middle East. He began his career in journalism in 1985 spending many years in Lebanon as a freelance journalist. He reported for, among others, The Economist and The Sunday Times. He covered the Lebanese civil war, the Western hostage saga, and the guerrilla war in south Lebanon.
He moved into television and over the years made numerous documentaries - including films in Iraq both during and after Saddam Hussein's fall, as well as a film following former British hostage John McCarthy's return to Beirut.
Giles Trendle said: 
"I am honoured to be asked to step up to the role of acting managing director.  I am committed to ensuring Al Jazeera English continues to be a news and current affairs channel that offers great journalism, original story telling, and uncovers human stories that need to be told. We have established ourselves as one of the most reputable and most watched news and current affairs outlets in the world. I'm determined that we do everything necessary to continue to be recognised as the very best at what we do, catering for our audiences no matter if they are using television, mobile, or social platforms."
Dr Mostefa Souag, acting director general of Al Jazeera Media Network said: 
"Giles is an experienced journalist and has a strong track record of managing, directing and producing documentaries. He has multicultural understanding, versatility, and in his many years at Al Jazeera, he has placed emphasis on a relationship-building approach. Al Jazeera English will continue the upward trajectory it has been on in recent years and Giles's leadership and experience will be essential for the continuing future success of the channel."
[END]