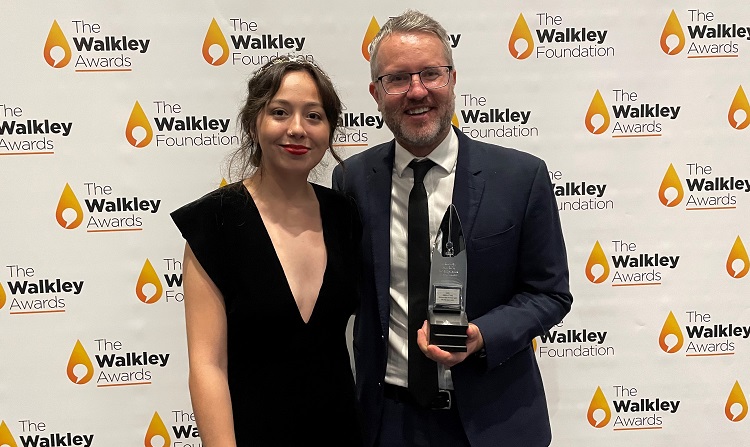 Al Jazeera English wins Walkley Award
Published on:
28 Feb 2022
At the 2021 Walkley Awards for Excellence in Journalism, Al Jazeera English's 101 East team was announced as the winner of the Production category for the interactive project "This is Myanmar's State of Fear".
The exposé drew on the reporting in the 101 East documentaries, "Inside Myanmar's Crackdown" and "Myanmar: State of Fear", supplementing it with an array of rich digital content.
Digital producer Rhiona-Jade Armont and the 101 East team crafted the investigation into a powerful interactive resource for online audiences, featuring data visualisations, eyewitness content, timelines and other multimedia elements.
"This is Myanmar's State of Fear" is a forensic investigation that puts cases of alleged torture, mysterious deaths, disappearances and detention without charge under the spotlight.
Using rare detainee testimonies, field reporting and satellite technology, the team uncovered a secret facility in a military compound on the outskirts of Myanmar's largest city, Yangon. With investigative agency Forensic Architecture, Al Jazeera English located and digitally recreated the centre, which was allegedly used for interrogation and abuse.
The judges described "This is Myanmar's State of Fear" as "digital journalism that serves as a key investigation into human rights abuses following Myanmar's coup".
"A spectacularly designed piece of work," the judges added.
101 East's senior supervising producer Nick Olle thanked the Walkley Foundation for the award.
"We are honoured to be recognised for reporting that shed light on the dire situation in Myanmar in the six months following the military coup on February 1, 2021. The combination of rigorous investigative reporting and beautifully designed, impactful production is intended to be an enduring resource for online audiences," Olle said.
Presented annually in Australia to recognise and reward the best in the craft, the Walkley Awards for Excellence in Journalism exist to recognise "creative and courageous acts of journalism that seek out the truth and give new insight to an issue". They reward excellence, independence, innovation and originality in storytelling and distinctive reporting.