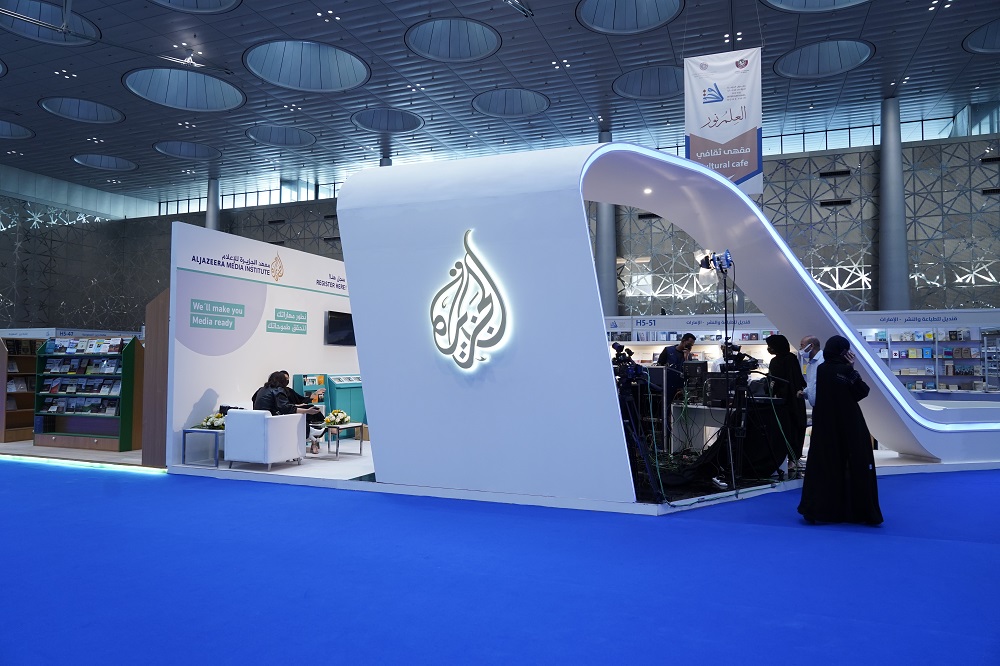 Al Jazeera Participates in the 31st Doha International Book Fair
Published on:
13 Jan 2022
Al Jazeera Media Network participates in the 31st edition of the Doha International Book Fair at the Doha Exhibition and Convention Center (DECC), with its booth featuring books and special publications issued by the Al Jazeera Centre for Studies. Al Jazeera Media Institute is to offer multiple workshops and activities to visitors at this major international event, which runs from January 13-22, 2022. 
At the fair, Al Jazeera Media Institute will be offering a number of media training workshops including "The Art of Journalistic Editing"; "Journalistic Article Writing"; "Sports Photography"; "Being a Young Presenter" and two mobile photography workshops targeting different age groups. In addition, the Institute is constructing an interactive television studio, giving visitors an opportunity to experience being in front of a camera as a news presenter. It will also provide the public with the experience of working on montages and will devote a space to register for the Institute's courses, while introducing how to benefit from the educational services it provides as part of its online learning resource. 
The Al Jazeera booth will feature publications and books on media training, media communication as well as issues from the Journalism Review magazine, seeking to enrich Arabic content in the field of journalism, produced by the Media Institute.  
"Through its participation, the Network aims to showcase its diverse print and digital publications, interactive activities, training programmes, and other services with local and international visitors," said Ramzan Alnoimi, Acting Executive Director of Global Brand and Communications of Al Jazeera Media Network. "Al Jazeera also considers the event an opportunity to meet some of its corporate social responsibilities to its audiences," he added.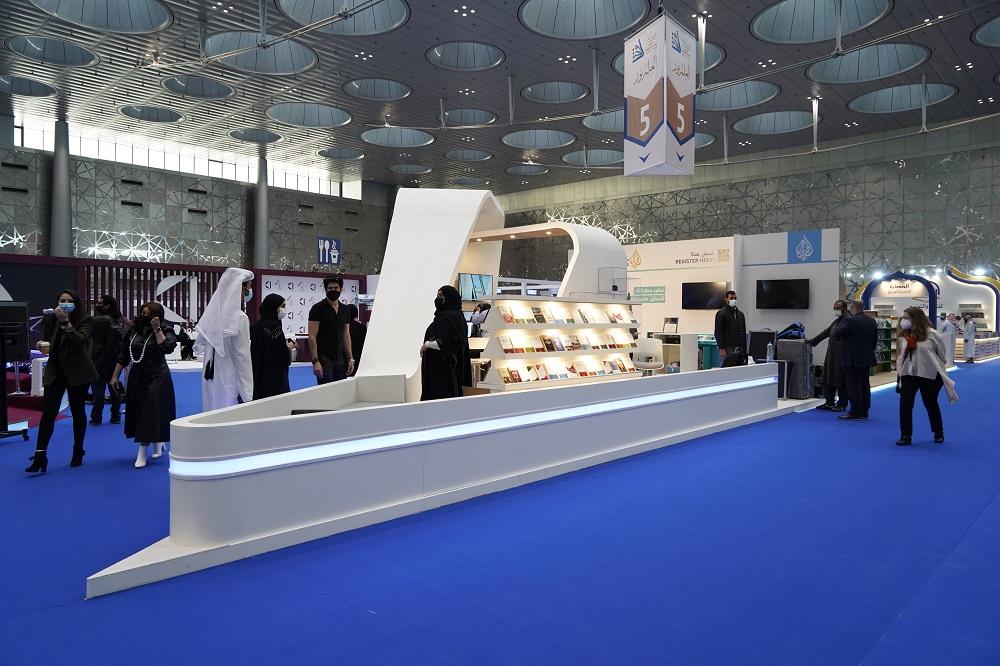 Al Jazeera Centre for Studies will exhibit nearly 100 of its publications, and extracts from its magazine, "Lubab". The Centre will showcase books, including new releases, covering many areas related to security in the region, strategy and political studies, as well as studies about economics and media. The books and publications focus on issues of interest to the Arab world and its surrounding regions.  
On the first day of the fair, the Al Jazeera Centre for Studies hosted a seminar titled "Qatari-American Cultural Relations: The Strategic Alliance for Human Knowledge", which was broadcast on Al Jazeera Mubasher Channel and the Centre's digital platforms. 
Al Jazeera Arabic website, aljazeera.net, is participating with a digital cartoon project called "Mansi", a fictional persona created to represent Arab youth and voice their concerns about their causes. "Mansi" will be launching soon through social media platforms.  
The project is part of the development of aljazeera.net's visual production, which is hosted on its website. Visitors will be able to see an introductory presentation of the project, as well as some of the site's digital productions on designated video screens, throughout the days of the internationally-renowned exhibition.