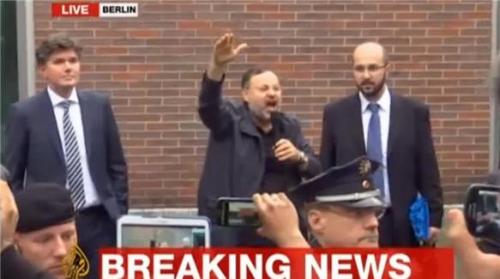 Al Jazeera welcomes Mansour extradition rejection
Published on:
22 Jun 2015
Doha – 22/06/2015: Reacting to Germany's rejection of Egypt's extradition request against journalist Ahmed Mansour, Al Jazeera's acting director general Mostefa Souag said:
"This was an unfortunate incident in Germany, but we are pleased that the mistake has been rectified. We hope that this will be a lesson to the Egyptian authorities that the rest of the world values freedom of the press. Rather than trying to expand their war on journalists, they should free the journalists they have on trial and in jail in Cairo, including Baher and Fahmy, and end the action against those tried in absentia.
"I'd like to place on record my sincere thanks to everyone who intervened on behalf of Ahmed, including diplomats, politicians, NGOs and the thousands who signed the Avaaz petition. We look forward to welcoming Ahmed home."
-Ends-