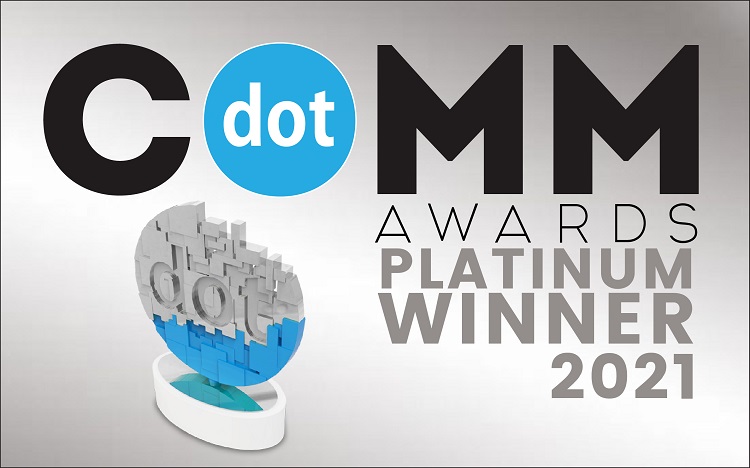 Al Jazeera wins dotCOMM Award for Free Mahmoud Hussein campaign
Published on:
16 Aug 2021
Al Jazeera Media Network has been recognised with a platinum award by dotCOMM Awards for its campaign to release Mahmoud Hussein, a journalist at Al Jazeera Channel. Hussein was arrested by the Egyptian authorities on December 23rd 2016 and held in detention for more than four years without formal charges or trial.
The dotCOMM Awards is an international competition honoring excellence in web creativity and digital communication. The awards are administered and judged by the Association of Marketing and Communication Professionals (AMCP), a leading evaluator of creative work in the ever-evolving marketing and communication industry.
Ramzan Alnoimi, Acting Executive Director of Al Jazeera's Global Brand and Communications, said: "This was a comprehensive campaign that included multiple international events, effective crisis communications, and support from media freedom organisations. We dedicate this award to Mahmoud and I commend the work done and extend my gratitude to all the divisions and digital platforms of the Network that have actively contributed to the success of this campaign."
Satnam Matharu, Director of Brand and Communications said: "We are grateful for the global recognition of Al Jazeera's campaign to free Mahmoud Hussein. At a time when journalists worldwide are facing unprecedented challenges and prosecution, our campaign succeeded in mobilising the conscience of the international community to free Mahmoud and to raise awareness for many other journalists languishing in prisons for merely carrying out their work."
This award is a testament to the creativity and commitment of Al Jazeera's International Communications Department in its four-year campaign calling for the release of Mahmoud Hussein with the cooperation of Al Jazeera Public Liberties & Human Rights Centre, the Creative Directorate, Legal Affairs, and all Al Jazeera's channels and digital platforms.
The campaign to raise global awareness about Hussein's case as well as coordinating with international media organisations. A dedicated web page, Free Mahmoud Hussein, functioned as a hub accumulating content about Hussein's detention.
International human rights activists and journalists played a crucial role in the campaign and stood in solidarity with Al Jazeera to demand the release of Hussein.
There were over 2,500 entries from more than 15 countries in this year's dotCOMM Awards competition, representing best practice in categories ranging from social media to social responsibility, and from public affairs to corporate communications.