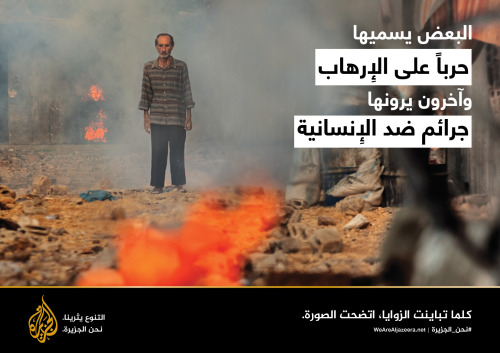 Al Jazeera wins five awards at Dubai Lynx
Published on:
10 Mar 2016
Doha, March 10 – The Al Jazeera Media Network's Marketing Department has won five awards at the Dubai Lynx International Festival of Creativity for their "We Are Al Jazeera" campaign, the largest campaign ever run for Al Jazeera's Arabic channel (AJA). The awards include four silvers in the categories of Cinematography, Editing, Sound Design and Photography and one bronze award for Direction.
The Dubai Lynx Awards honour and celebrate the Middle East and North Africa (MENA) region's best work in creative advertising. The work is adjudicated by international juries during the Festival and the winners were announced at an awards ceremony in Dubai on Wednesday March 9, 2016.
The We Are Al Jazeera campaign was launched on November 11, 2015 across the MENA region and focused on celebrating the strengths of differing opinions and opening Al Jazeera's doors to the public through personal interviews, daring advertising and a strong brand film.
 The campaign aimed to reinforce Al Jazeera Arabic's continued commitment to transparency and inclusiveness. The brand film was viewed 38 million times across multiple online platforms and overall campaign materials were viewed over 60 million times.  
Kayoko Nidsaid, Al Jazeera's Manager of Marketing, commented, "I'd like to thank all our viewers and everyone across the network for their contribution to the success of 'We Are Al Jazeera.' This is just the start of an exciting campaign and we look forward to continuously interacting with our audiences on these platforms."
The Dubai Lynx International Festival of Creativity is the MENA region's annual must-attend event for the advertising and communications industry to learn, be inspired, network and celebrate.