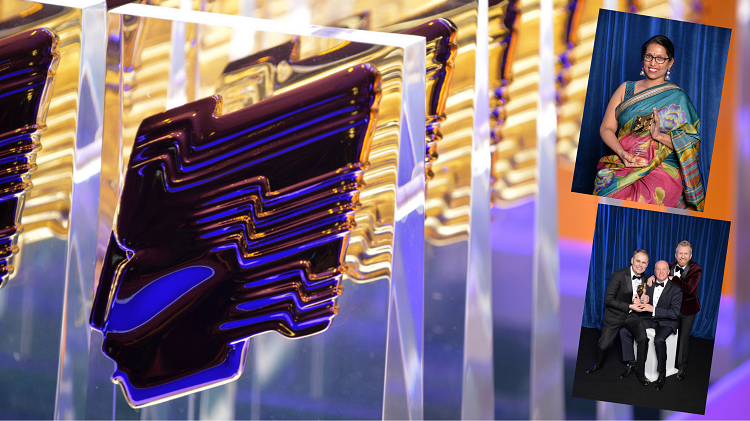 Al Jazeera wins two RTS TV Journalism Awards
Published on:
27 Feb 2022
Al Jazeera English has won a prestigious Royal Television Society (RTS) award in the Digital Award category for its series 'All Hail the Lockdown'. The Network's Investigative unit also took home an award, in the Home Affairs category for its film 'The Men Who Sell Football'.
The judges' decision was announced during the RTS annual Television Journalism award ceremony in London on 23rd February. Other nominees included the BBC and Channel 4.
'All Hail the Lockdown', a documentary series spearheaded by Ali Rae, was nominated in the Digital Award category. Launched both on TV and online, the show looks into the implications the pandemic has had on people and the world at large, covering its social, psychological and economic effects.
The judges praised the show for its "great camerawork and innovative use of graphics," calling it "engaging."
'The Men Who Sell Football,' which exposes financial crimes within the English football industry, received the award for what the judges described as its '"forensic detail, with great use of graphics and remarkable undercover photography."
"We are delighted and honoured to win these prestigious awards," said Giles Trendle, Managing Director of Al Jazeera English. "The great journalism that we do, and that done by our colleagues in other media organisations, is more important than ever in today's world. These awards are a wonderful recognition of the talent, dedication and hard work of our teams."
"We are proud to be recognised by the RTS, which celebrates journalism of the highest quality," said Phil Rees, Director of the Investigative Unit. "A great night for Al Jazeera, which shows that the network can compete across a range of content and win against some of the world's best."
"The RTS recognition of the quality of All Hail The Lockdown is particularly heartening since the entire series was produced in complete lockdown," said Meenakshi Ravi, Executive Producer of All Hail the Lockdown. "The editorial and visual work we put in was different to anything we've done before and it's an honour to receive this award."
Al Jazeera English also had a nomination for the News Channel of the Year award for its 2021 coverage.
Established in 1927, the RTS is one of the most prestigious journalism associations in the UK, and celebrates creative and excellent journalism in both British and international news.
Al Jazeera English has previously been recognized by the RTS with the award for Breaking News in 2021 for its coverage of the Beirut blast; the Interview of the Year award in 2019; and News Channel of the Year award in 2012.
Full list of awardees for the RTS Television Journalism 2022 awards: her