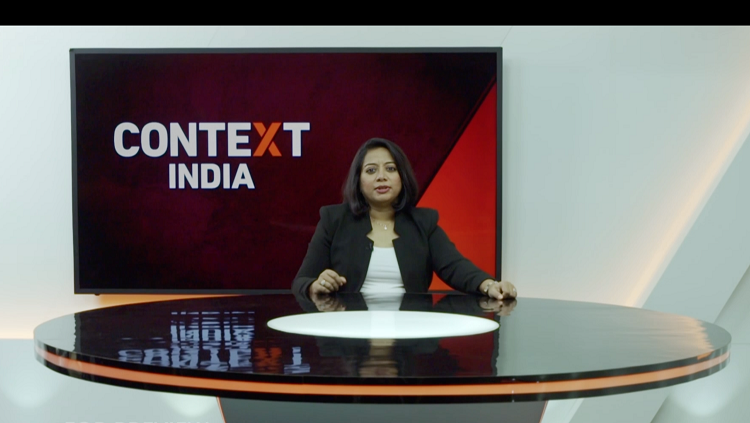 Faye D'Souza to host new series Context India on Al Jazeera
Published on:
21 Oct 2021
Al Jazeera English is launching Context India a four-part weekly series presented by award-winning journalist Faye D'Souza on Sunday 24th October at 22:30 GMT (04:00 IST) and repeated on Monday 25th at 09:30 GMT (15:00 IST).
Each episode of this series will look at a different aspect of one of the biggest crises India has faced since independence, the Covid pandemic. Featuring nuanced reports and substantive discussions between prominent personalities, Context India gives focus and insight into how the pandemic unfolded in the second most-populous country in the world.
"This is the first time that Al Jazeera English produces a series dedicated to India," said Head of Talk Shows, Salah A A Khadr. "This important four-part series comes out of Mumbai and explores different facets of the pandemic's significant impact on people's lives and livelihoods." 
In addition to her rigorous journalism, Faye D'Souza is known for her precise, measured, and well-researched style of hosting. D'Souza was the youngest female journalist in India to have led a national news channel as its Executive Editor and has since launched her own digital news platform. She has a significant following online - a million each on Twitter and Instagram.
"I'm delighted to be hosting Context India," said Faye D'Souza. "We are aiming to prioritise information over opinion and accountability over partisanship. It's an opportunity to look back at the last eighteen months, evaluate what went wrong and identify the lessons learned in the process."
Each episode of Context India will offer thought-provoking analysis and probing interviews on four specific areas:
1.     the Indian government's response to the pandemic and especially the second wave of Covid.
2.     the impact of Covid on the Indian economy and the policies and programmes designed to tackle inequality and unemployment.
3.     the role of Indian media and how they performed in producing public interest journalism and countering disinformation.
4.     the challenges faced by the healthcare system and the lessons learned.
The last word of each episode is reserved for voices from beyond government, academia, and media. Context India shares its space with artists who have worked through the pandemic creating music in a multiplicity of languages and presenting varied perspectives.
Al Jazeera English has over 120 million weekly consumers from Asia, according to recent data from Nielsen.