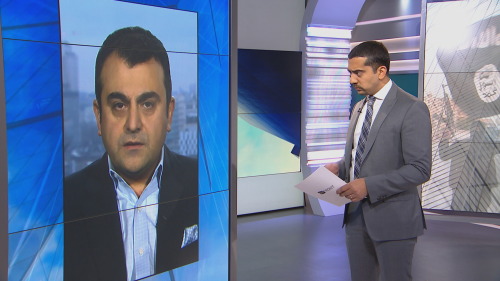 Former FBI agent tells Al Jazeera Muslim ban a gift to ISIL propaganda
Published on:
03 Feb 2017
Ali Soufan says the Trump administration's Muslim ban is couched in "anti-Muslim sentiments"
Proclaims that torture is "anti-American and will never happen"
Warns that Trump's travel ban "works directly" into ISIL's propaganda narrative
(Washington, D.C. – 3rd, February) - In an interview with Al Jazeera English's current affairs show UpFront, Ali Soufan, a former FBI agent and interrogator, said the Trump administration's decision to ban citizens from seven Muslim majority countries from entering the United States "does not help our national security interests".
Soufan told UpFront host Mehdi Hasan, the ban "actually works directly into Al Qaeda and the so-called Islamic State's propaganda".
Asked about the motives behind the implementation of the ban, Soufan said, he believed "anti-Muslim sentiments" played a role.
"It is very difficult to say that there is not an anti-Muslim sentiment in these policies to cater to a specific base that they probably have in Washington," he said.  
During the interview, Soufan — who has interrogated Al Qaeda members without the use of torture — reacted to President Donald Trump's pronouncement that torture was an effective tool in the fight against ISIL and that the practice should be reimplemented.
"We have so many different investigations from the CIA, the FBI, the Department of Defense, the Armed Services Committee, the Senate Select Committee of Intelligence and we have a total agreement, it [torture] did not prevent one single terrorist attack in the United States," he said.
Soufan also pointed out that to bring back the practice, the president would need Congress to overturn a law banning torture. "That is so anti-American and it will never happen."
The full show will be available through this link: www.aljazeera.com/upfront
Note to Editors
·       This UpFront interview with Ali Soufan airs Friday February 3rd at 19:30GMT.
·       The full show will be available through this link: www.aljazeera.com/upfront from 19:30GMT onwards.
·       If using quotes please credit Al Jazeera English and UpFront and please add this link to online copywww.aljazeera.com/upfront
·       Follow UpFront on Twitter@AJUpFront