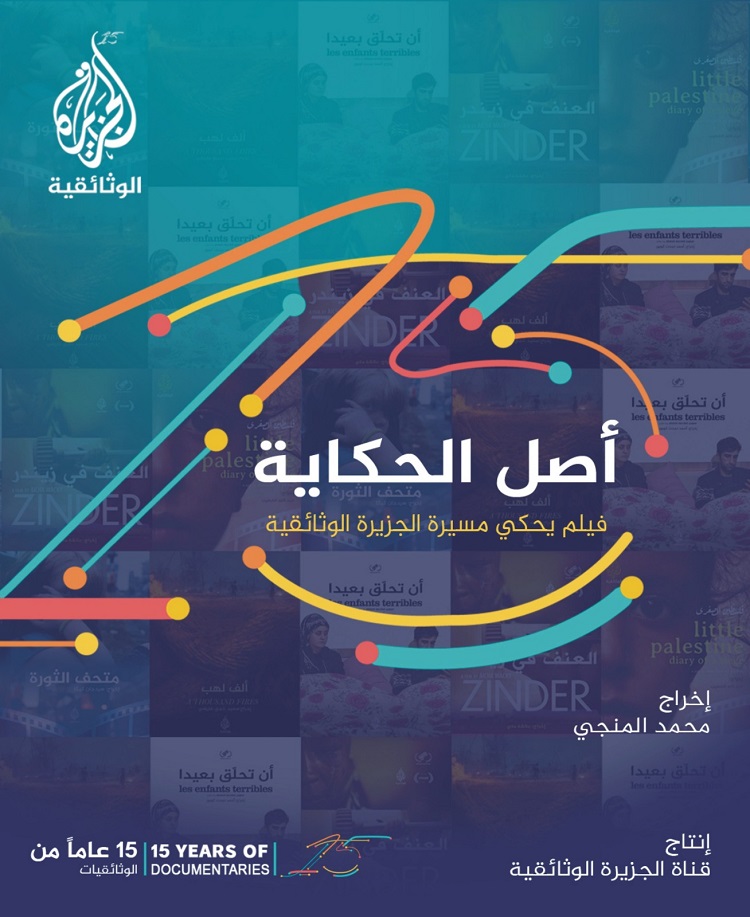 "Where It All Began" tells the story of Al Jazeera Documentary Channel
Published on:
12 Feb 2022
The Al Jazeera Documentary Channel is hosting an exclusive film premiere of "Where It All Began," a documentary about the channel's history dating back to 2007. It will take place at the Novo Cinema, The Pearl - Doha, on Sunday, February 13, 2022.
"Where It All Began" was produced by Al Jazeera Documentary Channel and directed by Mohamed Elmongy. It highlights milestones from the channel's 15-year history that have made it become one of the world's most well-known documentary channels.
The film interviews directors and producers from different countries about their roles and collaboration with the Channel, as well as its creative and chronological developments, and strategies during the last 15 years.
Al Jazeera Documentary Channel celebrated its 15th anniversary under the slogan "15 Years of Documentaries" on January 1, 2022. It has a library of over 3,000 television hours and 2,000 titles covering a wide range of stories and types.
In 2021, the Channel has surpassed 2 billion minutes watched, with nearly three million subscribers on their YouTube page in 2021.